We thank the youth of today for their deep appreciation of mullets and everything mullet. Without them, the memory of mullets would certainly have faded...
Mullet Poems...
"My Mirror"
When I look in the mirror
What do I see?
I see me and my mullet smiling back at me
Nothing can compare
To running your fingers through my greasy long hair
It's short in the front
Yet long in the back
M U L L E T S
Mullets.. Mullets.. Yes. Yes. Yes.
The Mullet will rock on.
-- Jim G.

---
"Our Life"
mullets are apart of our life,
ever since the day we became husband and wife.
mullets are apart of our family tree,
and they will go down in history.
On my head, and the head of my son,
grow mullet grow, you lucky little one!
Andrea and Sheldon
---
"MULLETS ARE US.."

WE LOVE MULLETS, THEY MAKE US SMILE,
TO SEE A MULLET, WE'D WALK A MILE,
THE WORKDAY GOES FASTER AND IS HAPPIER BY FAR,
WHEN WE TALK ABOUT MULLETS WE'VE SEEN FROM OUR CAR.
WE SEE THEM IN THE MALL, WALKING SIDE BY SIDE,
IN ALL LENGTHS AND SIZES, FROM NARROW TO WIDE.
WE SEE THEM IN BARS, ATTRACTING THE BABES,
WE SEE THEM IN TRUCKS, WORKING IN THE TRADES.
MULLETS ARE GLORIOUS WHEN THEY BLOW IN THE BREEZE,
WOULDN'T A MULLET LOOK GREAT ON GUY ON A TRAPEZE!
MULLETS ARE FUN, AND WE ALL KNOW IT TOO,
IF SADDAM HAD A MULLET, WORLD PEACE WOULD ENSUE..
SO MULLETS ARE US, WE TRULY EXCLAIM,
FOR WE LOVE THE HAIRCUT WITH THE FUNNY NAME!

BARBARA & CHRISTINE

---
"High Class Mullets"

Mullets, how lovely are thee,
I wish one belonged to me.

I'd wear it around proudly and sing a silly tune,
and have bbq's in deserts in the middle of June.

I'd wear it to special events to show it off,
and when people made fun of me, I'd tell them to f-off.

You know why cause theres nothing wrong with looking good,
So tell that barber to leave a little more in the back, like he should.

Dont worry what people say,
Cause havin a mullet is never gay.

-Lynn H., AZ

---
"Mullet Anthem"

Does your hair hang low?
Does it waggle to and fro?
Can you tie it in a knot ?
Can you tie it in a bow?
Can you throw it over your shoulder
Like an eighties rock soldier?
Does your hair hang low?

-by J Lo Small Ween
"Mullet Desires"
Yesterday I went to the mall,
I saw the coolest mullet of all.

I thought having a mullet would be a disaster,
But this guy was like a mullet master.

With short hair and then long,
Not loving a mullet would be wrong.
Mullets are so 1980s,
But a mullet gets all the ladies.

The way his mullet blew in the air,
Oh how i love that greasy 80s hair.
That guy's hair was black as ash,
If I get a mullet will i look like Trailer Trash!

Mullets were invented two decades ago,
I'm still debating weather or not a mullet i should grow.
Mullets are so great,
My dad had one in 1988.

I want to have a mullet that I can braid,
The hair style of mullets will never fade.

by Kerry S.
---
"Mullets for Life"

Mullets for life,
I wanna be a mullet wife.

If I marry a mullet man,
I would have 1000 kids and drive a van!

Each one of the tikes would have a mullet of their own,
I 'd live in a trailer, I dunno if I'd have a mullet-phone.
Our dogs would have a mullet, and our alligator too,
I'd give a mullet to our whole redneck crew!

I 'd show everyone my mullet, even people over seas,
They'd look at my mullet, but if they got closer they would see my fleas!
by Kerry S. and Logan T.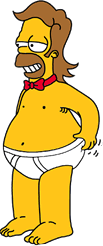 ---
"Mr. Mullet"
Mr.Mullet is a nice old man,
But,Mr. Mullet lives in a garbage can.
Mr. Mullet has 80's hair,
Everyone thinks it's quite fair.
Mr. Mullet is his name,
And even that isn't a shame.
All the same,
After I get mine I can say 'He came!'
Mr. Mullet lives a happy life,
With his kids and his wife.
Let's not forget his mullet too!
When you want one, he'll come to you!
by Katelyn C.
---
"Mullets Rock"
Mullets rock!
Yes they do.
And if you have one,
so do you!!!!!!!!

by ANG T.
---
"Mullets Are Great"
Mullets are great,
No one could hate.

You see them at the county fair,
With their long and short greasy hair.

Red necks grow mullets for fun,
All of their kids have one.

I once saw a man with a mullet,
And in his head was a bullet.

Who could of done something so bad,
After all - mullets are a great fad.

I wish I had a mullet,
I would never cut it.

I would let it grow nice and long,
So many people grow them wrong.

Maybe some day you will see me in the hall,
I will have the greatest mullet of all!!


by Brady P.
---
"The Mullet Band"
Here comes the Mullet Band.
They are walking hand in hand.
The Trailor Trash comes down the street,
Waving hands and stomping feet.

Hear them yell and hear them scream,
"My hair ain't be the least bit clean".
But they don't care so they say,
"I eat clean trash everyday".

Here comes the Mullet Band,
Banging on their pot and pans.
This hillbilly moment can't be beat,
For rednecks love to stomp their feet.
by Meghan B. and Becky B.
---
"UNTITLED"

I am pretty,
I am fine,
I think of mullets all the time.
by Thomas Owen L.
---
"Madness Mullet Movie"
I was sitting down watching TV,
When sure enough I flipped the channel to ABC.
I couldn't believe my eyes,
There were mullets and talk about a surprise,
I started going crazy,
And then I got dizzy!!
What was this Madness Mullet Movie?
I know that these mullets are so in,
But I just wanted to pop myself with a pin!
There were TOO many mullets going on at once,
So I came up with an idea and threw a punch!
I put that remote in my hand,
and flipped that channel with a BAM!
Finally the Madness Mullet Movie wasn't on,
So I left the TV and sang a song!
by Carly M.
---
"The Mullet Hairdo"
Oh Mullet Hairdo!
Oh How I Love You!
Oh Mullet Hairdo!
I Want One Too!
by Katelyn C.
---
"Mullet Inspiration"
Mullets are my inspiration,
If you don't have one your in desperation.
The way a mullet looks on someone's head,
Gives me the sense of completion...to him I want to be wed.
Mullets come in all shapes and sizes,
Having a mullet is like having a million prizes,
To touch and to feel the head of a mullet,
Gosh how i long to pull it.
I've been growing my mullet for quite some time,
Since the time of 1989.
So here I stay to long and pray,
That all should grow a mullet some day!
by Jill and Nichole H.
---

More Mullet Poetry!
"Mullets Make Peace"
I once had a mullet,
I t was long and fair.
I combed it and brushed it,
and scrubbed it with care.
It sat on my head like a Joe Dirt crown,
If George had a mullet he would never frown.
by Zoe Dirt
"Does a Mullet Make the Man?
As I was walking down the street one day,
I saw a very redneck looking man and thought hey!
He was driving in a trans am,
And I thought "Does a mullet make a man?"
But now I see,
It does..
Now the one with the mullet is me.
-Cathy R.
---
"Mullet Man"
He is a mullet man,
Hanging with his redneck clan.

With pruning shears he cuts his hair,
Of what people think, he don't care.

Yes, Chris A. is this mullet guy,
He loves his mullet, it ain't no lie!
by Logan T.
---
"Mullet Love"

Oh I love mullets,
Oh yes I do.

I've loved those hair-cuts
Since '82.

When I get hair-cuts,
I'm blue,
Oh mullets I love you!

-Mr. T. Mullet
---
"Mullet Master"
Mullet master,
Of Valley Central
O Mullet Master,
To your shoulders your mullet does fall.

Yes Mullet Master,
Your Mullet kicks butt...
O Mullet master,
Can you give my hair a mullet cut?
by Logan T.
---
"If I Were to Have a Mullet"
If I were to have a mullet,
Would you kick me straight in the gullet?

I love my 1090,
This mullet is a part of me.
The business in the front,
The party in the back.
Fun with this mullet,
will never lack.
You know you wish you had my mullet,
But I'm afraid you just can't cut it.
by CG
--- Vxxxx Sxxxxxx
--- xxxxxxxx@earthlink.net
LONG LIVE PUNK .... MULLETS SHOULD BE BURNED .... WHATS THE POINT.... MOW HAWKS AND LIBERTY POINTS FOR LIFE.

Love, Vinny S.

P.S VIVA LA ANARCHY
xxxxxxx@aol.com
I have some comments on these lines in the poems "I 'd live in a trailer." See now I think that that is making fun of the people who live in trailers. Now u tell me what's wrong with living in a trailer. Actually it would be nice to live in a trailer because it is smaller and less stuff to clean. So why make fun? I'm going to have to agree with Vinny "MULLETS SHOULD BE BURNED .... WHAT'S THE POINT.... MOW HAWKS AND LIBERTY POINTS FOR LIFE."
From a hater of mullets.

[Actually, there are many people who live in trailers that are not Trailer Trash. We, at www.ILoveMullets.com, agree that trailers can be wonderful places to grow up and raise a family.
In fact, one does not even need to live in a trailer to be Trailer Trash. This editor happens to have a neighbor who owns a huge house. But, the neighbor also happens to have pig roasts each summer as well as hub caps and license plates nailed to his house. He qualifies as Trailer Trash. Did I mention, he has a mullet?]
-The Editor

"Mullets"
Cool, Awesome
Growing, Styling, Good Looking
Girls, Joe Dirt, Long, Original
Boring, Cuting, Flipping
Stupid, Ugly
Hair Cuts
by Joe F.
---
"Mullet Competition"
Come One And All,
To See The Mow Hawks Fall.
People Come From Far And Near,
Just To Come And See What's Here.
But What's This?
A Coward Amiss?
The Mow Hawks Don't Want To Compete,
For They Are Afraid That They Will Be Beat!
Yes, It Is True,
A Mullet Is The Winner For You!
by Katelyn C.
---
"The Musical Mullet"
I was walking down the street,
And I saw my friend Skeet.
He had a mullet,
And man I wanted to pullet.
So then I did,
And gave it to my kid.
So he could wear it,
And I couldn't bear it.
…I wanted to wear it
So I stole it off of his head,
And I told him to go to bed.
So then the magical
Musical wonder
Made this plunder
Worth my wonder.
by Guy P.

---
"Mullet Cheer"
Mullet Man, Mullet Man
If he cant do it,
Then no one can!

by John G.
---
"Mullet Master of Disaster"
Im the Mullet Master,
The master of disaster.
With a mullet I'll be able to run faster,
Or be a professional news caster.

Mullets are cool,
Especially in school.
If I had one,
I would go in the pool.
If you don't like a mullet,
you're a fool.
I would definitely lose to a guy with a mullet in a duel.
by John G.
---
"The Mullet is Your Best Friend"
One day as I walked by this shop,
I saw a boy begin to cry.
Cry, Cry, little boy wept.
I saw he had a mullet,
And i whispered don't cry.
The mullet will be your best friend.

by Mike C.
---